Suasana @ Utropolis Batu Kawan
Suasana is Utropolis phase 2 developement by Paramount Property in Batu Kawan, Penang.
Located on a 3-acres freehold land next to the upcoming KDU university college, it is also only 5 minutes walk to Design Village outlet mall and of course 2km away from the upcoming IKEA furniture store.
This phase 2 development will have all the residential units with bigger layout compare to phase 1, ranging from 926 sq.ft. to 1,313 sq.ft.
---
Project Overview
Project Name : Suasana @ Utropolis, Batu Kawan
Location : Batu Kawan, Penang
Land Tenure: Freehold
Property Type : Serviced apartment
Indicative Price: RM500,000 Onwards
Developer : Paramount Property
---
Suasana @ Utropolis Batu Kawan – Building details:
In case you are not aware on the location on Phase 1, here a good location picture to illustrate and pinpoint both phase 1 and phase 2.
On west, it'll be the upcoming KDU.
---
Exterior Rendered Building facade:
---
It will have 2 tower, A and B with 3 different layout.
[A]= 926 sqft 2+1 bedroom 2 bathrooms.
[B] – 1076 sqft with 3 bedrooms 2 bathrooms.
[C] – 1313 sqft with 4 bedroom, 3 bathrooms. [2 room with attached bathroom]
---
If you look at the layout design compare to phase 1, it is design for family to stay and for 2 generation to stay together on the type C layout. That is also why developer provides free kitchen cabinet along with shower heater for the launching.
Project selling points:
Wide view living room ( from 12 ft to 15 ft length)
Seaview for tower B
2 Master Bedrooms for 1313 sqft
Senior-friendly suite
Partially furnished (wet kitchen cabinet and, shower water heater)
5 levels Facilities on Lvl 1, 8, 19 and 39.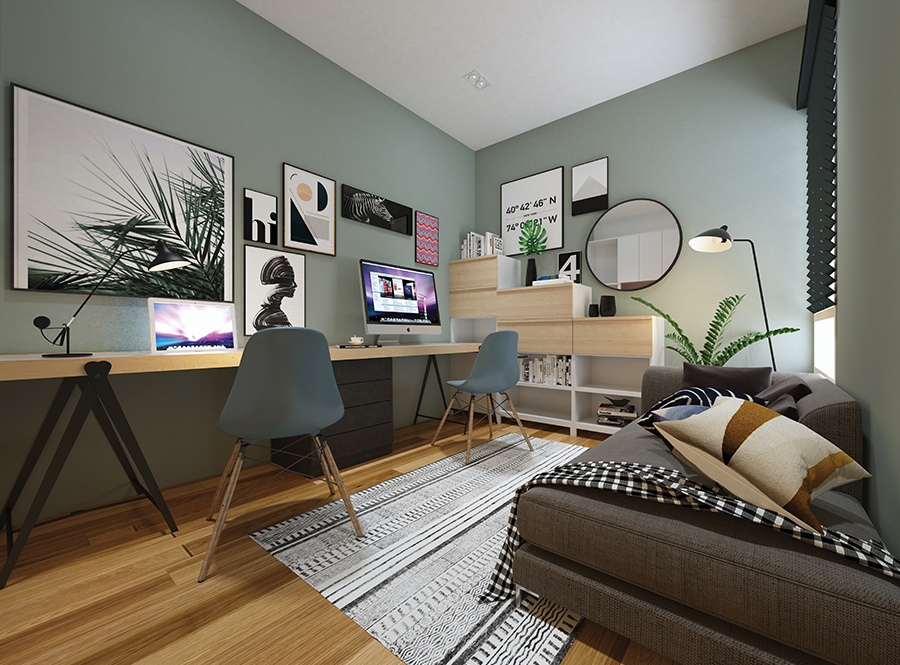 ---
Other Additional Details:
Maintenance Fee: RM0.25 psf nett
ceiling height: 9 ft.
Expected completion: somewhere around 2022.
---
Suasana Packages:
Currently Tower A is open for Sale and Below are the Packages:
Free 2 years maintenance
Rebates that can do low Downpayment.
Free Kitchen Cabinet with hood and hob.
Free 3 Carpark for limited units.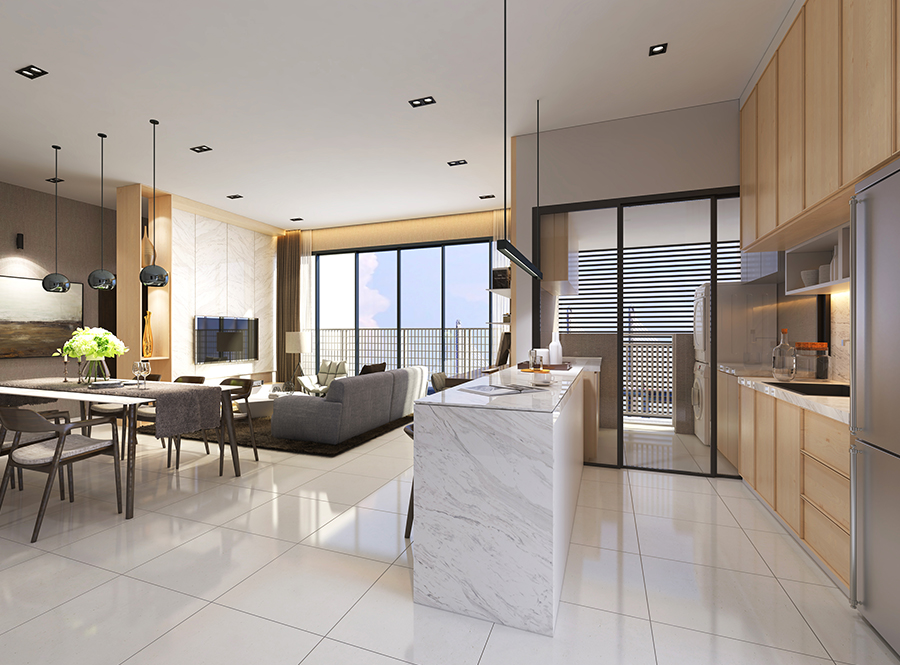 The smallest unit 926sqft has fully booked on tower A and is running fast on tower B.
Customer who interested are recommend to contact our agent to get in the waiting line.
---
Verdicts:
The batu kawan itself is a well planned future metropolis. After the 150 acres development completed, it may takes additional 3 years to become mature market. If Investor are to invest on the location and able to sustain for 5-7 years, it will be one the best project that fetch high Capital Appreciation in Penang.
Phase 2 is concentrating on Family, which the targeted tenant and buyer are mostly from Columbia Hospital and the nearby retail. When a family population start to take place, the ecosystem will be there and strengthening the economy there. It's a deal that you will not see effect immediately.
However, due to KDU is just a walking distance toward Suasana, the layout can be easily modified to student hostel with minimum renovation. Type A and B can be converted to 4 rooms while type C can go to 5 rooms after re-segmentation. Estimated rental per Head Count is RM500 for KDU student, imagine a type C with 5 rooms, catering 7 head counts, the unit will be getting RM3500 Rental Per month, fetching a positive ROI as investment.
---
Interested prospect are more than welcome to contact us via link.
OR
PM our facebook Fan page to get in touch.
OR
Drop a message to one of our Agent, 017-4588547 Mr Yew to schedule exclusive showroom visit appointment.
---
Why Engage PropXpress?
0 Agent Fee
Developer Appointed Marketing Agent
Value added Full Fledge service
Good Relationship with Banker and Developer
Renovation Expert Consultant