[vc_row][vc_column][vc_column_text]Penang Design Village is an upcoming Premium Outlet situated at Batu Kawan. Less than 5 minutes from north south expressway and from Penang Second Bridge. It is now under construction and on track for a Christmas 2016 opening.
It is design to become a world class shopping experience in a Natural tropical park. Costing about RM300 million, the premium outlet will have net lettable area of 400,000 sq ft and contain 150 stores. The tenants will be a mix of luxury and premium brands and F&B outlets. The confirmed tenants so far are: Hugo Boss, Armani Exchange, Calvin Klein, DKNY, Esprit, Samsonite, and Starbucks.
It is the only single story mall in country, designed for unmatched convenience and comfort. Open air wide corridors creating attractive walks and ensuring maximum frontage for all shops. 3 main entrances and 5 courtyards to create multiple nodes of attraction and to allow versatile zoning. Supported by 2500 car parks.
Unlike other conventional premium outlet malls, Design Village features extensive shady landscaping, thoughtful water features, air-cooled covered walkways, considerate rest and seating areas, and the best of Penang's hawker cuisine, making it a destination that promises a comfortable, enjoyable experience in Malaysia's otherwise hot and inclement weather.
The mall will be new, bold, yet sensuous; lavish, yet sensitive to the environment; modern, yet timeless. Walkways with Penang flora and fauna to layer the balancing natural habitats with lavish lifestyles.
Brands and their beautiful offerings including anchor stores set up like jewel boxes will be the attraction.
[/vc_column_text][/vc_column][/vc_row][vc_row][vc_column][vc_column_text css=".vc_custom_1475243090195{background-color: #dd8e18 !important;}"]
[vc_row][vc_column][vc_custom_heading text="New Project @ Batu Kawan
The Upcoming Metrocity" font_container="tag:h3|text_align:left|color:%232068e5″][/vc_column][/vc_row][vc_row][vc_column width="1/2″][vc_column_text]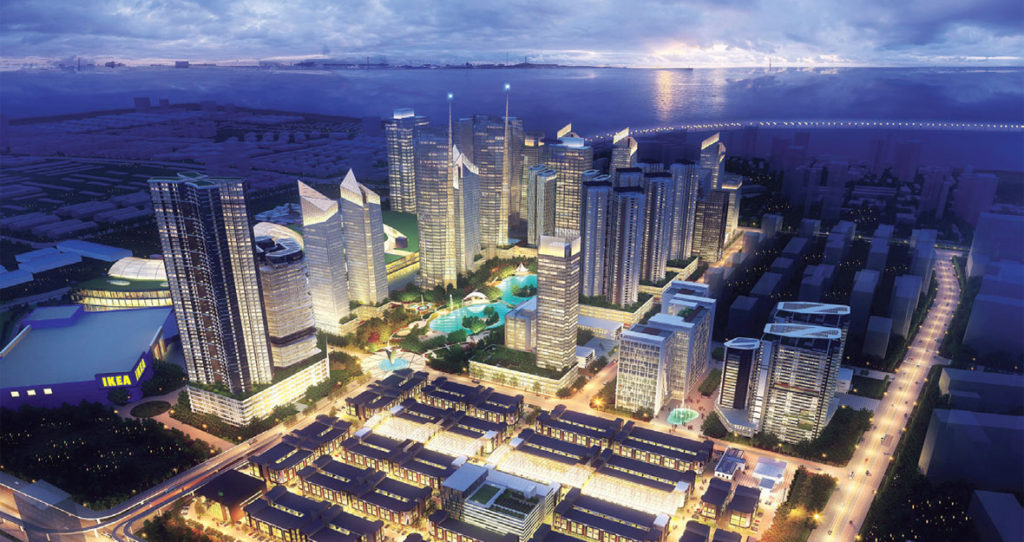 New Investment HOTSPOT Location @ Penang Batu Kawan

5 mins to Upcoming Shopping Mall

5 mins away to Penang 2nd Bridge

5 mins to KDU

5 mins to World Renown House and Furnishing mall.

Low Density

A New Metrocity 
[/vc_column_text][/vc_column][vc_column width="1/2″][vc_cta h2="Get In the Line~ Become VIP by Registering your Interest with us. " h2_font_container="color:%231031b7″ h4="Click to learn more info. " h4_font_container="color:%231031b7″ add_button="top" btn_title="Register" btn_style="gradient-custom" btn_gradient_custom_color_1="#1e73be" btn_gradient_custom_color_2="#3e169e" btn_gradient_text_color="#28f1fc" btn_align="center" btn_i_type="linecons" btn_i_icon_linecons="vc_li vc_li-key" btn_link="url:https%3A%2F%2Fgoo.gl%2Fforms%2FO2XUkdkJ6j1hZBLL2||target:%20_blank" btn_button_block="true" btn_add_icon="true" use_custom_fonts_h2="true" use_custom_fonts_h4="true"][/vc_cta][/vc_column][/vc_row]
[/vc_column_text][/vc_column][/vc_row]